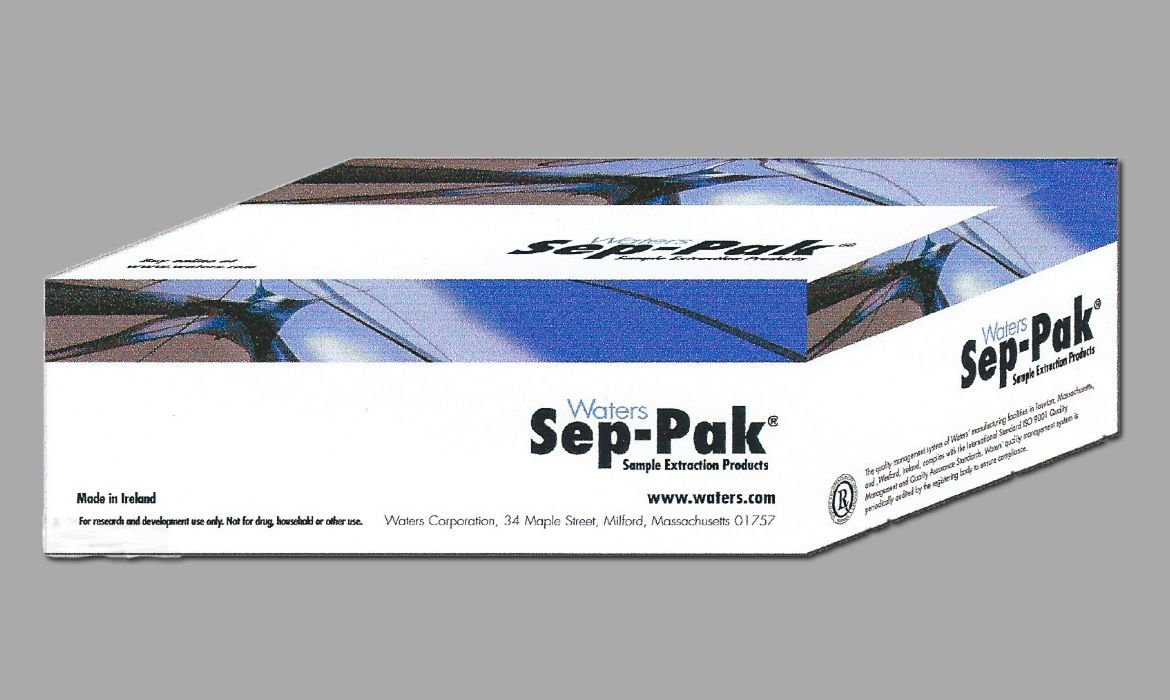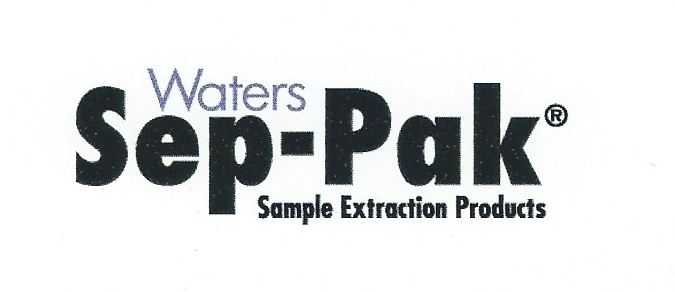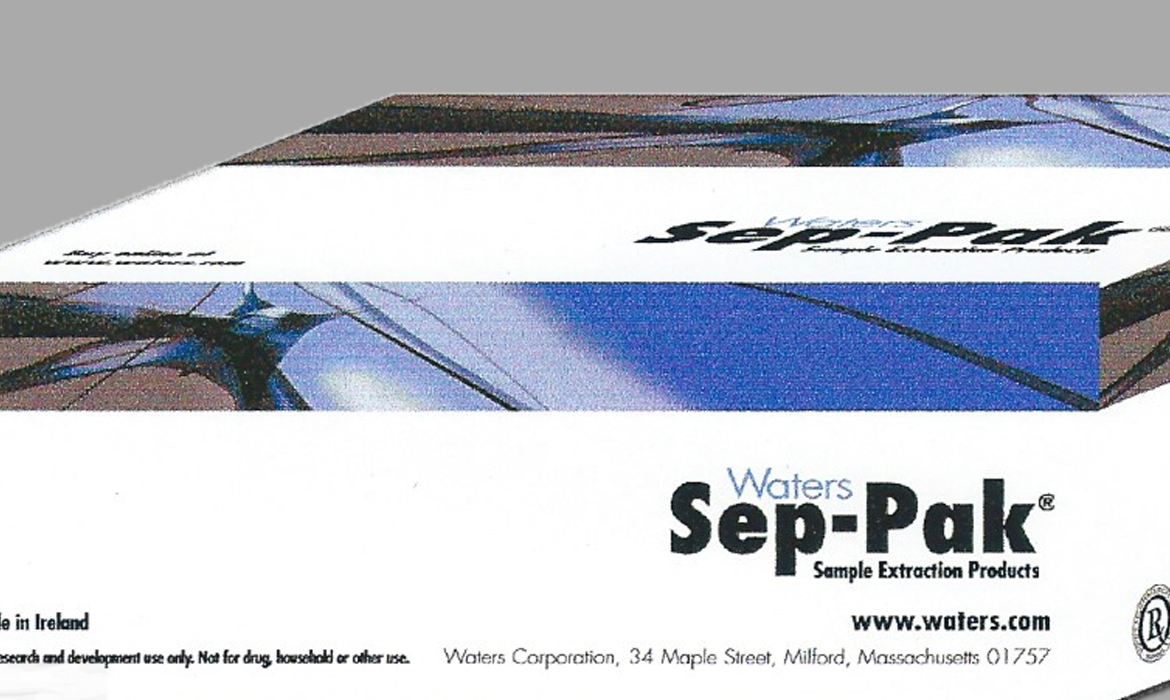 Sep-Pak Logo and Package Design
This was a redesign of an established brand to look more modern, but still reflect and retain an element of the older brand identity.  A new logotype was created using the same typeface as the older logotype and the business name was integrated into the logo. The package was redesigned with a new, abstract graphic and logotype that are to be used throughout the product literature.
Created for Waters Corporation using Photoshop and Illustrator.
Please note: this is an older digital rendering of package