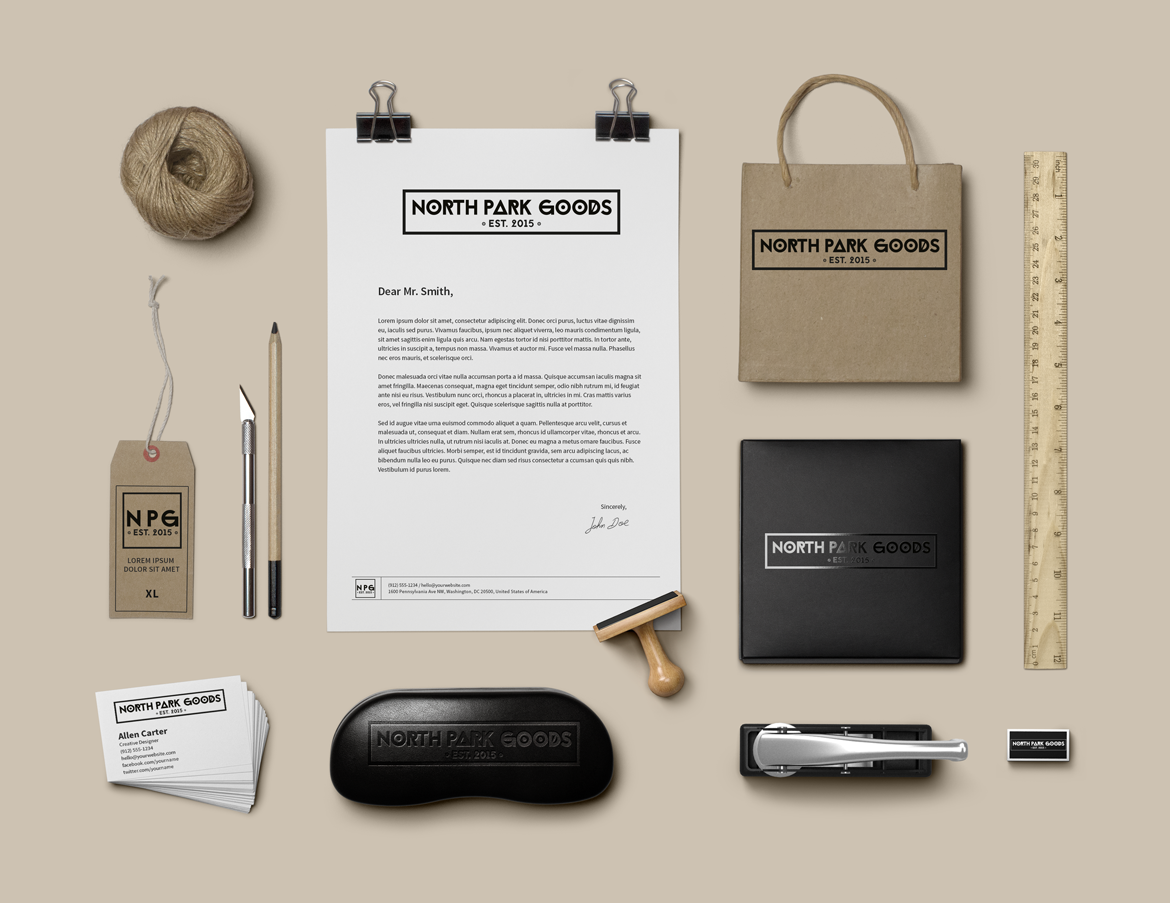 North Park Goods Identity
This was a logo designed for a consumer goods company. The company wanted something modern and hipster.
North Park Goods Branding
While this project never was seen to completion, it was an interesting exercise. The company wanted a one color logo with a hipster aesthetic. The company was planning on making custom branded apparel and high end merchandise for corporations and tech companies, and they wanted a logo that was unobtrusive, but still stylish.
North Park Goods Identity
I chose to display the logo on stationary along with some of the branded material the company might have offered.